Nightly impressions on Halloween 2016
In the Halloween night from Oct. 31 to Nov 01 I walked around with my camera.
Besides spooky silence and wafts of mist, nothing special happened.
Uninterrupted I could go to a nearby well to take time exposures again.
Unfortunately, the thin water curtain of the well was not really visible on the photos.

Despite the exposure time of 20sec. it's not really visible
Therefore I tried reflections and impressions with the nearby leaves.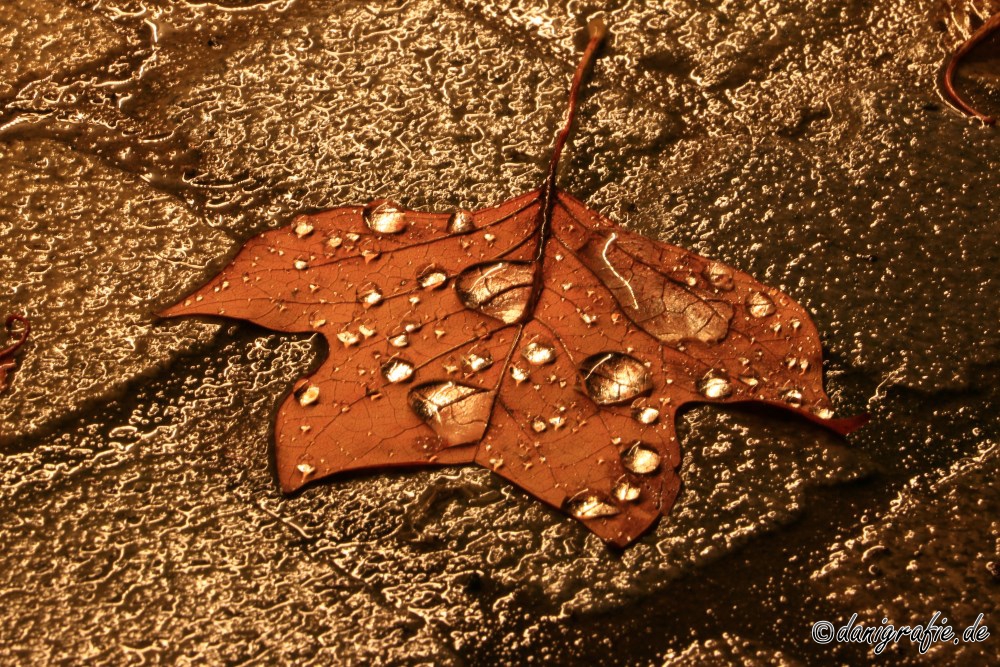 waterdrops on a leaf from a tulip tree
Around 1hr later I ended my tries with one last photo of floating leaves in the well.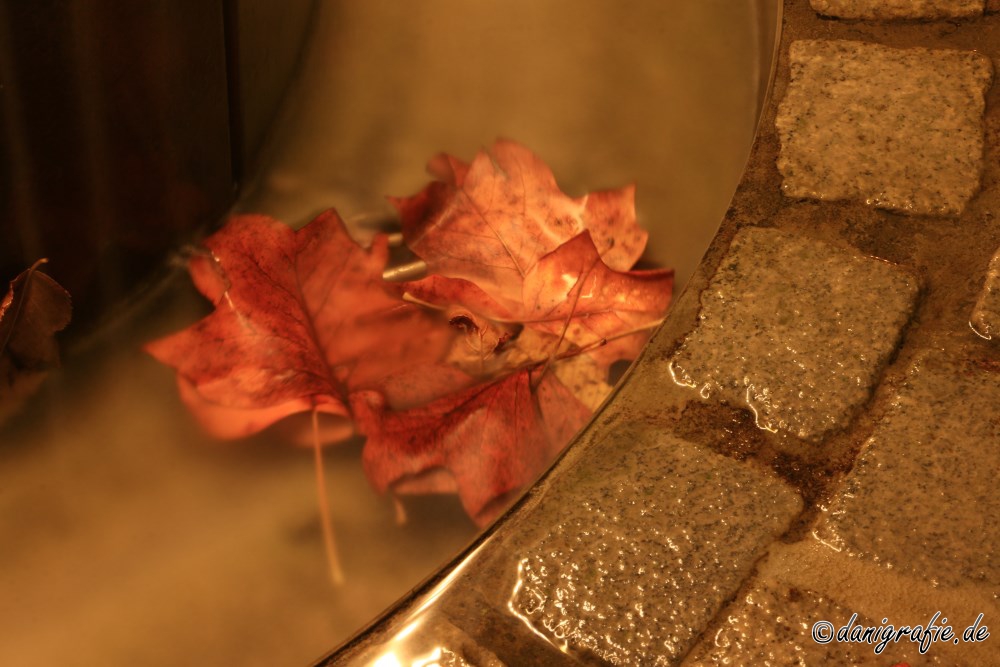 some tulip tree leaves are floating in the well
Unfortunately the expected result was not taken.
But happily the days are becoming dark earlier so there's more time to experiment.