Hirscheggalm (Salzburg, Austria), 13. – 15.10.2017
Luckily, in mid of October we had another chance to stay at the Hirschegg alp.
As I already wrote a very detailed blog report after our first visit, I'll keep this blog shorter.
Interested in the first blog from June 2017?

Day 1: Arrival – Friday, 13.10.2017
The arrival on Friday afternoon was pretty relaxed and we arrived at 5pm.
As it became colder than in June, we fired the wood-ovens right after our arrival.
After unloading the cars, we made some "fast food" – a kind of cheese noodles.
We ended this day with a game night and some delicious wine.
Day 2: Relaxing at the chalet – Saturday, 14.10.2017
Unfortunately, some of us became ill so a few of us stayed for the afternoon nearby the chalet while the others went for a hike.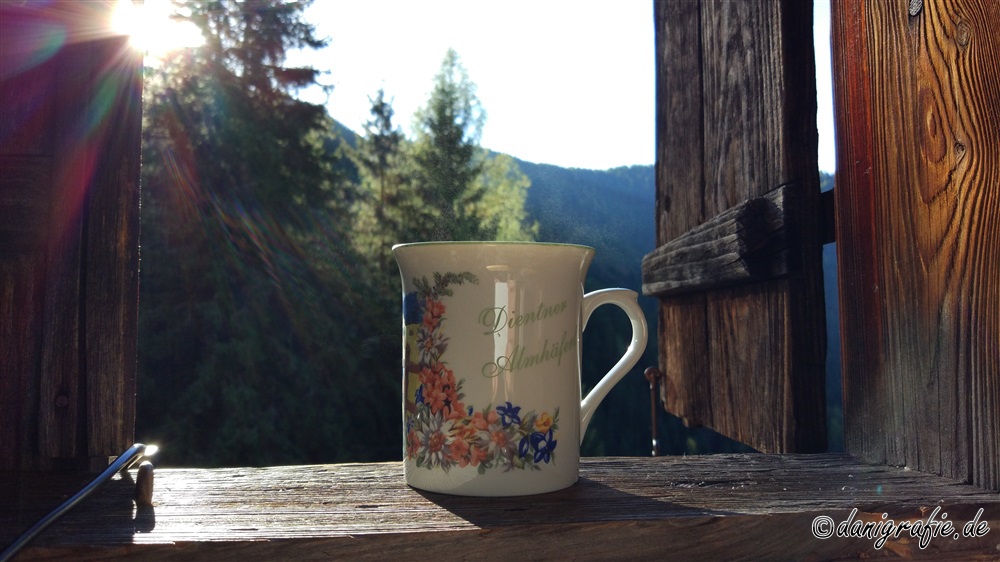 As the weather was so beautiful all day long, we spent some time of the afternoon in the surrounding area.
On the occasion we looked around for mushrooms and "Mankei" (= marmot).
Unfortunately, the marmots were probably not interested in crawling out of their holes – and the mushroom season was probably already ended for this year.
Ein paar Pilze haben wir dann doch noch gefunden, ehe die Sonne allmählich hinter den herbstlich bewaldeten Bergen verschwand und wir den Grill anheizten.
Day 3: Returning and some impressions – Sunday, 15.10.2017
On the last day of our stay we enjoyed the last sun beams before we packed our stuff and cleaned up the chalet.
As we haven't seen real groundhogs, we had to improve a little. 😉