6. ADAC Chiemgau Historic, 25.07.2015
This Saturday was one more time for the oldtimers.
For the 6th time, the "ADAC Chiemgau Historic" took place.
The day started with a breakfast and the following benedection of the cars and drivers.
After the benedection, the 50 young- and oldtimers set off the route around the Chiemsee.
On the approx. 140km long route, a lot of challenges had to be completed to earn the points for the final classement.
Around 7 hours after starting, most of the vehicles arrived without any damage or problems.
The day finished with the final award ceremony.
Here you can find all the photos of the 6. ADAC Chiemgau Historic, 25.07.2015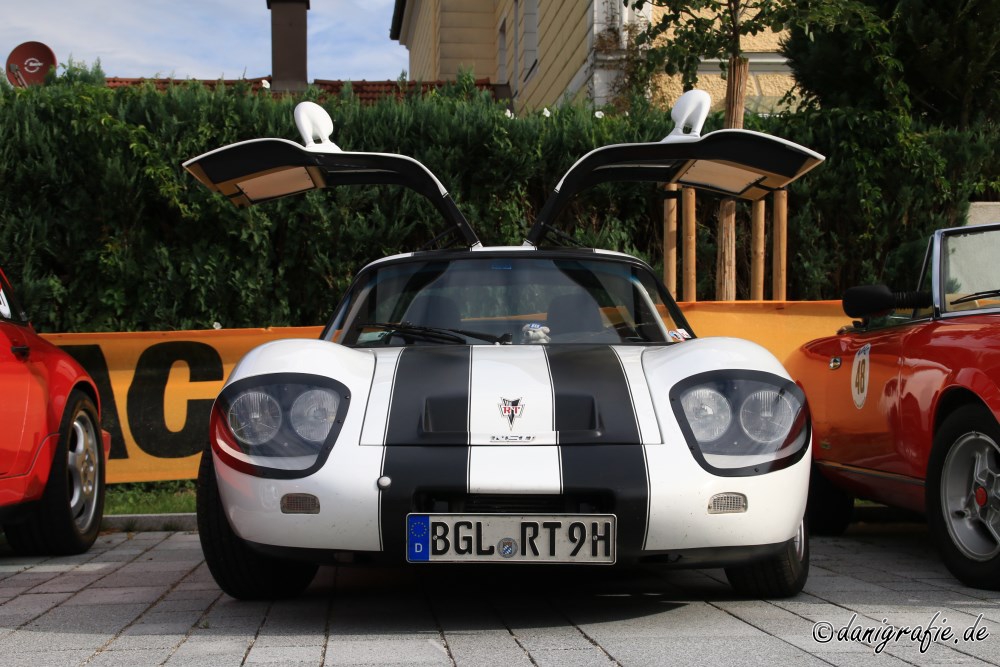 The driver as well as the motorcycle are both "built" in 1937